If you're searching for a new roofing system in 2020, check out the various shingles available. After all, your home can either stand out or blend in with the hue you pick! In addition, you can work with a roofing contractor if you struggle to choose a shade. 
To help you choose the best shingle color possible, we've compiled a list of the most famous shingle shades in 2022.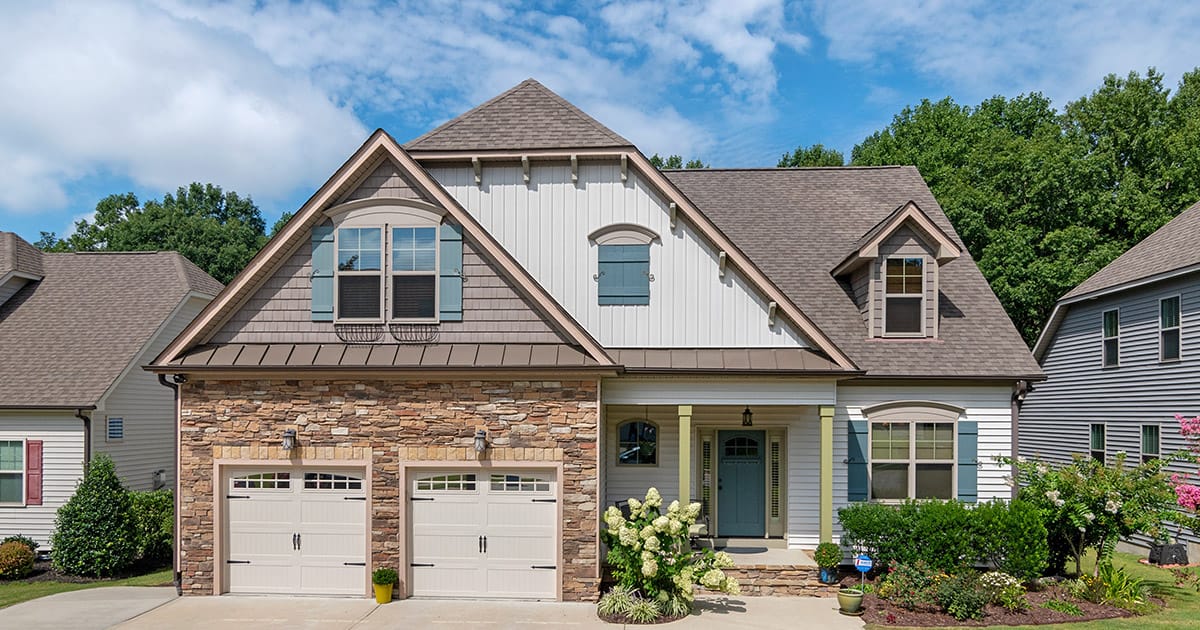 Black
Black shingles have never gone out of style and are often the safest color choice for your roof. After all, despite being unobtrusive, black roofing tends to stand out. As a result, you'll have an easier time pairing black shingles with various exterior color schemes. Aside from that, black is also an asset if you're looking for a long-term commitment for your roofing. And these can go 20 years — or more.
Dark Brown
Dark brown shingle colors complement earthy hues in exterior design. Autumnal brown, tree bark, and other darker shades of brown may seem straightforward, but they're anything but boring! Instead, they offer an eye-catching contrast for off-white hues, including beige and tan. These add a modern twist to the conventional woodsy aesthetic we're all used to!
Light Brown
Light brown shingles such as sand and taupe are becoming more popular in 2022. After all, more individuals want their homes to look more like nature. Hence, these warm and light hues are becoming more prevalent. Usually, lighter brown-colored shingles blend best with wooden or natural-colored exteriors. And since these have more delicate shades of brown, they can reflect more UV rays, making your home more energy efficient.
Blue
Bolder and brighter designs are becoming more fashionable this 2022, and shingles in different shades of blue, including denim, navy, and sky, are skyrocketing. Conventional gray shingles have gotten replaced by bolder and more thrilling color palettes. And blue-colored shingles can offer anything from striking contrast to exceptional comfort when mixed with the best fascia and siding. 
Demand will only skyrocket for these blue hues in 2022 — and beyond.
Green
Green shingles colors, including the shades of hunter, green, or moss, are new trends projected to grow in popularity in 2022. These unique hues provide a sophisticated and warm look. Natural-colored exteriors are an excellent match for green roofing shingles, letting you strike a perfect balance between earthy and bold. Aside from that, the green tones can make your house stand out without disrupting the natural elements of your home.
Conclusion
As the years pass, roofing technology continues to upgrade and innovate. With the shingle colors guide we've listed above, you should be able to make your home stand out from the rest! And with the right shingle and color roof, you'll be able to give your property a boost in curb appeal, all while saving you money. Moreover, your house may get a higher market value in an upcoming sale!
Once you've selected your preferred shingle hue for your roofing, the next step is to contact the Roofing Contractor of Southbury to help you with the installation. Hiring a reputable roofing contractor, guarantees you'll receive the professional roofing service you deserve!
Roofing Contractor of Southbury
1301 Georges Hill Rd, Suite 1 Southbury, CT 06488
Phone Number: 1-475-250-2495
Website: https://roofingcontractor-southburyct.com/